Shopping Cart
Your Cart is Empty
There was an error with PayPal
Click here to try again
Thank you for your business!
You should be receiving an order confirmation from Paypal shortly.
Exit Shopping Cart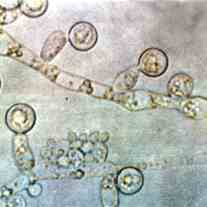 Everyone has this parasite and if it gets out of control you may be suffering from: 

* fatigue
* depression
* food cravings - sugar = wt. gain
* digestion problems
* skin rashes
* lupus
* more, more, more...ASTONISHING VIDEO BELOW
This is in reference to candida and yeast as well as parasites.  On my website you can also buy a higher quality probiotic and specific targeted products to easily aid in:
bladder infections - urinary group
candida and yeast - fungus
amoeba parasites.......in the book "How I Conquered Diabetes" by Kathleen Cole, sold on my website it says that parasites are at the root of every disease!
These parasites are already in your gut but get out of balance by foods we eat. These parasites are able to travel up into your eyes and brain - can you imagine what havoc they create there???  From my research I can say that the information presented in the video is accurate (they list their many resources at the end of the video) and of greatest importance.
Please take the time to watch the video as it could be the answer you're looking for to solve the problems you have been struggling with.
I Love this video.  It is so vital to our health!
I have found Advanced Naturals have far better quality with 15 more probiotics - no auto-ship. You can order on my website......

My wish for you is that you will always be healthy and happy!
Pennie
My husband had a panic/anxiety attack the other night while driving.  Thanks goodness it was on our quiet road in the country.  He pulled over for a few minutes to regain his ability to drive.  When he got home he was still white and he had very little strength in any part of his body.
I am very fortunate to have an energy device that helps the body be balanced.  Through that energy we discovered that an aspartame detox would help balance his body.  I asked him what he had been drinking and eating and he had started drinking a new protein supplement.  We found out it had a high dosage of aspartame in it for the flavor. 
As I started studying about aspartame it was alarming.......in studies they found it caused tumors in animals, and for humans it caused such things as gastro-intestinal distress, allergies, headaches, anxiety, irritability, depression, insomnia, dizziness, fatigue and seizures.
He threw away the rest of the Gold Standard Whey protein powder!  Not all powders are produced the same.  It would be a good idea to educate yourself on what is in the products you buy.  Aspartame is in anything diet for a sweetener.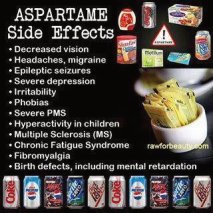 My wish for you is that you will educate yourself and avoid the harmful fillers in your food as much as possible.  Organic fruits and vegetables are best!
Pennie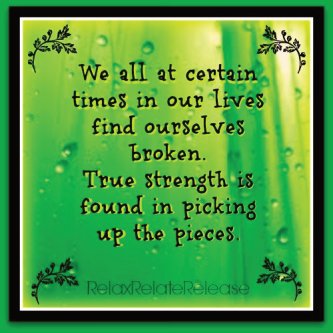 A man in his 20's wanted me to test him with the MSAS system and see if we could discover something to help him with a disease where the skin pulls away from the bones.  He has been in horrible pain all over his body for more than 4 years and was on major pain meds for it. He had also had kidney stones and was hospitalized several times for them. 
The MSAS system results were 38 out of 58 organs and functions in his body were shutting down.  We found some natural detoxes that might help balance them.  I then asked him how bad he wanted to get better and if he was willing to step out of the box and try something new.  He said I'd love to.  I proceeded with the ReNu Wellness System.  I always muscle test on the map of consciousness to see where the individual is before we begin the session.  He was at 175, which is pretty high considering his depression and pain. 
As I taught him how to use the power of his mind and what to say, I noticed his color getting better and he started to relax.  We released a lot of past traumas and pain, most of them he didn't tell me.  The one thing he did tell me is he was born several months early and weighed under 3pounds so you can imagine the trauma and pain of this tiny baby that was all stored in his cell memory. 
He released many things, then we muscle tested and he needed to work on some things with his body, some negative genetics etc. When we were done I asked him how he felt and he said "so light…like I have  hope again."  Then I asked how his pain was.  He sat there for a few seconds and said "it is completely gone," as tears came.  He couldn't remember not having pain it had been so long.  He felt like he wanted to cry.  I told him that it would help him finish releasing everything. 
His sister sent me a text that night that read, "Pennie!! Thank you so so much from my entire family!  That was life changing for all of us!  My brother cried for a couple of hours saying how good he feels and how free and it just made my whole family in tears!  You are amazing!  I love you so much!  Thank you! Thank You!"
That weekend I went to her wedding and her (and his) dad told me thank you so much for what I had done for his son.  I told him that his son had done it all, I simply showed him how.  Then the man ran up to me and said "Pennie guess what?" I passed several kidney stones yesterday and they didn't even hurt.  I feel so good!  Thank you so much for all you did!" 
I am so full of Gratitude for an Unconditionally Loving God that finds ways to give us easy tools that help us be freed from the ills that are affecting us and holding us back in life and helps us become whole again.
My wish for you is that you find easy ways to release and heal all of the ills in your life that are affecting you and holding you back!
Have a Beautiful Day!
Pennie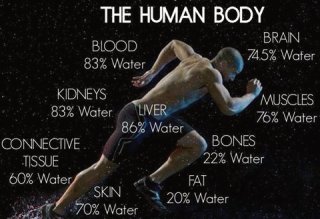 My son got the stomach flu with painful cramps and diarrhea.  (gross I know)  I am telling you this because 2 days later he was in the emergency room getting IV's because he was so dehydrated he became incoherent and in extreme pain in his stomach area and head, which they said are also a signs of dehydration.  He needed 2 bags of IV's and later that day 2 more.  Looking back he was in a deadly situation.
We had him drink pedialyte which is supposed to be the best aid for dehydration.  Sadly it went right through him.  So in the future if you ever have theses issues I found an excellent recipe for the best hydration possible with a home-made remedy.  It could save you a trip to the ER.
The goal of Pedialyte is to replace the electrolytes and trace minerals that are lost when you become dehydrated, which is especially dangerous and can happen quickly especially in little ones. However,
the "beneficial" contents of pedialyte
 (Sodium,Potassium, Chloride, and Zinc ) are not bio-available; meaning that these minerals are synthetically produced and more or less flush right out of your system.
So instead of reaching for the food-color laden, artificially flavored dextrose (aka, Pedialyte), make your own natural electrolyte replacement drink at home!  The ingredients to this ARE bio-available; they occur naturally and are easily absorbed, making them more effective (and healthier!)
Here is the recipe that I use, but it can be tweaked for flavor and age (see below)
Lemon Electrolyte Drink
1 quart of water
juice of 2-3 lemons (fresh is preferable, but I've also used 1/3 c. lemon juice concentrate in a pinch)
1/3 c. raw honey (do not give raw honey to children under the age of 1) (see my not eat the bottom for an alternative for little ones)
1/4-1/2tsp. sea salt (not table salt – but unrefined sea salt)
I typically warm about 1/2 c. of the water and place it in the bottom of a quart-sized Mason jar.  Make sure it's not hot water, but warm enough to help the honey and sea salt dissolve.  Mix the warm water with the honey and sea salt and until mostly dissolved, and then add the lemon juice and remaining water to fill the top of the jar.  Mix thoroughly and there you go!
Here's why it's so easy and so effective:
The raw honey is naturally anti-microbial and great for infections. (
see our post here for more info on raw honey
) There may be a myriad of reasons for the dehydration, but in the case of illnesses, raw honey is my go-to sweetener because of it's beneficial minerals and soothing properties.  Also, the sugar content will help restore low blood sugar levels that are common after bouts of diarrhea or vomiting.
And finally, the amazing power of sea salt is what gives this drink an extra punch and is what aids in replacing the lost trace minerals and electrolytes.  Make sure that you are NOT using regular table salt; which has been refined at high temperatures, is often bleached for uniform color, and contains almost no trace minerals.  Sea salt contains all 92 of the vital trace minerals that our bodies need, so make sure to use pure, unrefined, high quality sea salt in order to make sure that you are truly replacing the minerals that are needed during re-hydration. 
source   
I don't technically worry about dosage when we have the stomach flu because honestly, you'll know when they've had too much… Is imply try to get my kids (and myself and hubby) to sip on this throughout the day as much as possible, or several sips per hour.  This is a basic electrolyte replacement drink , so you don't just need to use it when you're sick – it's ideal for workouts, traveling, and hot summer days.  
NOTE FOR BABIES: It's generally not recommended that you give babies under 1 year of age raw honey, so instead,  I substitute palm sugar to sweeten the concoction.  It has a very low glycemic index and is rich in Potassium, Magnesium, Zinc and Iron.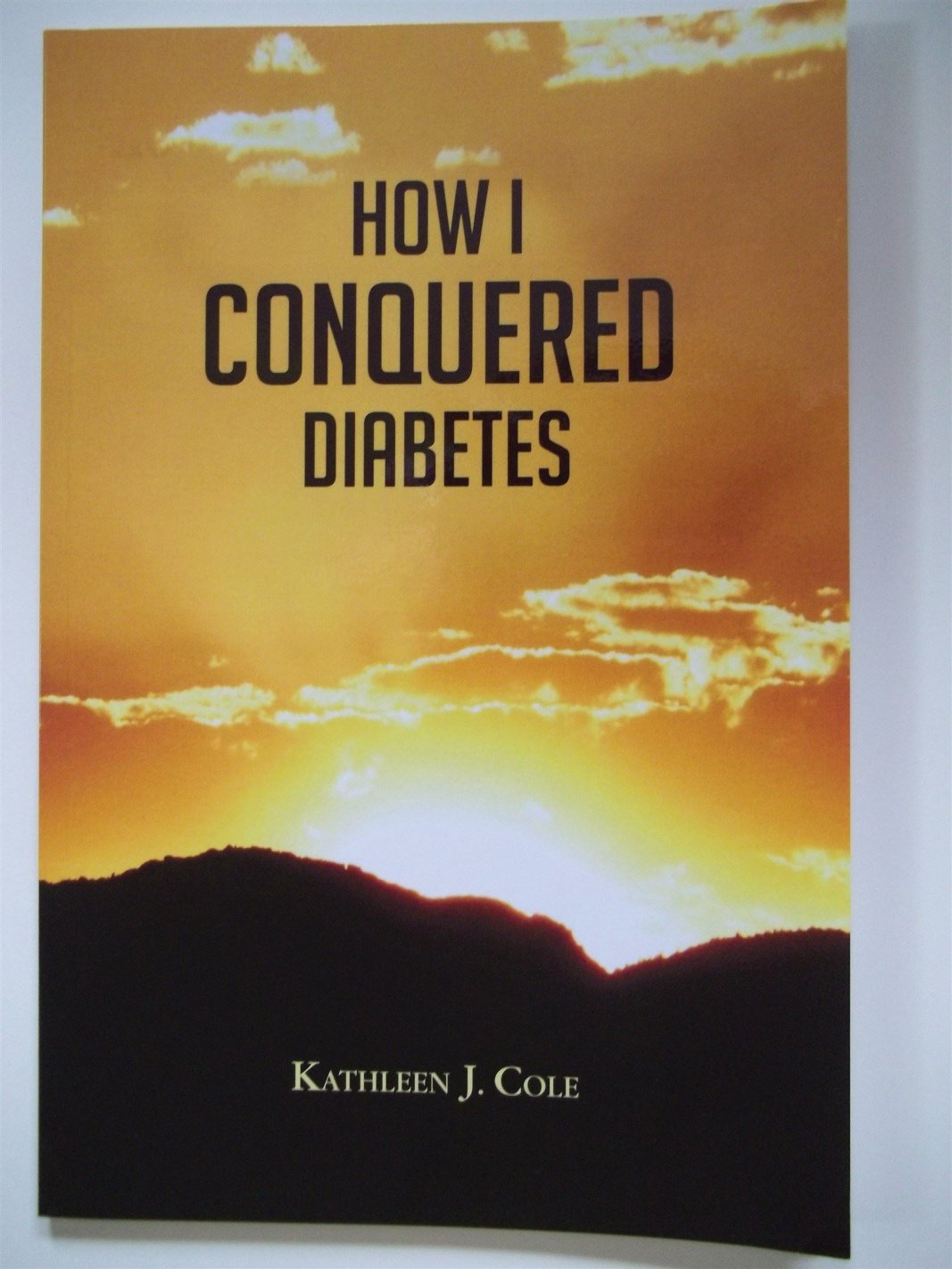 New book details alternative medicine remedies for diabetes!
After recovering so quickly and easily from diabetes, Cole has written, "How I Conquered Diabetes"  to inspire others that they can be relieved too. "How I Conquered Diabetes" does not only inspire and give hope, but it also provides readers with helpful ideas and tools that are effective in ridding the body of the symptoms related to diabetes.
When Kathleen was diagnosed with diabetes, she knew she had to take personal responsibility. Not only did she follow her doctor's advice, she also took advantage of homeopathic resources and natural healing. Kathleen believes a person has to "step out of the box" and learn of and incorporate new techniques. She hopes others will read her story and benefit from her findings. 
Check it out at powerupyourhealthenergetically.com
Did you know that 10 minutes of laughing = 30 minutes of cardio exercise?  It also helps produce the proper chemicals that are found in anti-depressants naturally. How awesome is that!  So take some time for yourself and watch some funny movies and laugh like you've never laughed before!
An Amazing Testimonial:
I met Pennie back in February.  I knew right away that she was special, but Ihad no idea the impact she would have on my life.  At the time I was suffering from severalhealth problems that were running my life. The night we met she put me in the LED lite bed.  I went into the bed a complete mess, tearsstreaming down my face.  I was at mylowest low.  As I laid in the bed, itfelt as though all the negative things were being pushed through and out ofme.  I could feel the new lifepenetrating deep inside of me, and I knew the healing process had begun. I laidthere in complete peace like I had never felt before.  After that first time in the bed I came outfeeling stronger both physically and emotionally.  I knew I was not fighting alone anymore and Iknew I was going to be OK!  The feelingsI felt are unlike anything I have ever experienced. Completelyindescribable.  I drove home that nightfeeling as though I was floating.  As anadded bonus side affect, I noticed that I could see much better thanusual.  My night blindness was not nearlyas bad.  I slept amazing that night.  None of the usual tossing and turning inpain, and no anxiety attacks!  The lightbed has continued to be a close friend of mine. I suffer from Scoliosis and very horrible knees, and the bed has takenaway 99% of my constant pain!
                Icontinued to work with Pennie at Renew You on several other healthproblems.  I got on some calming drops tohelp relieve and manage my anxiety.  Ihad tried every natural remedy as well as pharmaceutical options and nothinghad helped at all.  I'm happy to say thatI have gone from several panic attacks a day to only having two in the pastthree and a half months!
                I hadconstant chest pains, irregular heart beat and arrhythmias.  My heart would pound so hard it felt asthough it was going to burst out of my chest.  Through the scan we learned what was out ofbalance and how to fix it.  Some simpledrops under my tongue a few times a day and my heart is almost back to normalagain!
                I hadalso recently been diagnosed with Celiac Sprue Disease, an allergy togluten.  I was really struggling with thenew very expensive and very restrictive diet they had put me on.  With some knowledge from Pennie, we foundCeliac to be a misdiagnosis.  I actuallyhad parasites.  So with some drops, theyare going away and I can eat whatever food I want again!
                I camedown with pneumonia a while ago, so I went to Renew You and got somedrops.  As opposed to last time I had pneumoniaand I was down for more than 2 weeks, within a few DAYS I was feeling great.  About a week later I noticed a rather largelump between my arm pit and my breast. Given my past experiences with cancer I was quite worried.  Pennie discovered that the lump was actuallyjust clogged lymphs from being sick. After 3 days of using the T-Zone, the lump was completely gone!
                RenewYou has also helped my children.  Theyboth got really sick and I took them to the doctor.  I was told that they had strep throat andsent home with antibiotics anyways…. REALLY?!?!?!?  I took the kids into Pennie.  She tested them and found that they would bebalanced if they had bacteria detoxes. We started them on some drops and within hours I could already tell adifference in them.  They were botheating and drinking again!  Within 2 daysthey were back to happy healthy kids again!
                Myyoungest has had constipation problems since birth.  The older she gets, the worse it gets aswell.  Her doctor and I have triedseveral things with no success.  It hadbeen eight days since her last movement. The daily laxatives were obviously not working.  We got some drops from Pennie and WOW!!!  I gave her the first dose at 1 p.m., thesecond at 4 p.m., and by 5 p.m. she had completely filled three diapers!
My kids and I continue to work with Pennie atRenew You for many ailments.  With a combinationof the LED lite bed, the T-Zone, and several of the all natural drops availablewe have conquered my obstacles.  (Not tomention, made an amazing friend!)  I feelbetter than I have in years.  Plus it isso affordable.  I would have never beenable to afford all the tests and doctor visits to fix all the things that weregoing on with my health.  And who knowshow many results would have been wrongly diagnosed as well.  Thanks to Pennie and Renew You, I have myhealth back, which in turn has given me my life back!
We are so excited to ReNew You by Powering up Your Health Energetically with natural healing for the Mind and Body!  From Light Therapy to Nutrition, Exercise to Cellular Testing, as well as many ideas from amazing classes.  It's time for everyone to be healthy and to feel great emotionally and physically so we can spread sunshine where ever we go!!!
/