Shopping Cart
Your Cart is Empty
There was an error with PayPal
Click here to try again
Thank you for your business!
You should be receiving an order confirmation from Paypal shortly.
Exit Shopping Cart
| | |
| --- | --- |
| Posted on October 25, 2013 at 1:00 PM | |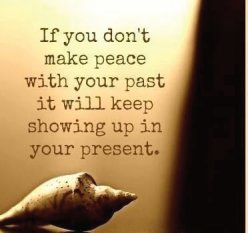 I have so many clients that are so stuck and depressed that they can't hardly function.  I have been there myself so I feel their pain.  However, it can be instantly changed!  These results happen over and over....I'd like to share one of the stories with you.
I was working with a Beautiful Lady in her late 50's who to me seemed completely put together....happy.....energetic etc.  As we used the first part of the ReNu You Wellness System she was very emotional with tears in her eyes.....it was painful for her to feel this way.  We quickly released it using the easy tools of the System and she had to help someone for just a minute and left.  When she came back she said, I don't think I release all of that.  I said OK, just think of it again.  She sat there for several seconds and looked at me and said...."its gone!  It's like my mind is blank now from that pain."   She was grateful beyond measure for she had carried some terrible guilt and pain for so many years.
It's like having a cut on your skin.  It hurts, however when it scars over it doesn't hurt anymore.  It still happened but the pain is gone.
My observation:  we all have a mask that we show to the world....however, underneath it we have buried many pains from the past.  This System instantly clears them from the cell memory and DNA.  This is cutting edge information that has never before been shared that can empower each of you with the tools to instantly be freed from the pain of the past.
My wish for you Is that you can be healed from all of the trauma and pain from your past!  And remember...I am here for you!
Pennie
Categories: Depression, Emotional Release, Health, High Energy Aids, How Natural Healing Saves Lives, Motivational Classes
/