Shopping Cart
Your Cart is Empty
There was an error with PayPal
Click here to try again
Thank you for your business!
You should be receiving an order confirmation from Paypal shortly.
Exit Shopping Cart
| | |
| --- | --- |
| Posted on November 5, 2013 at 12:55 PM | |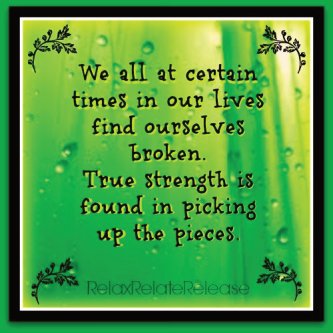 A man in his 20's wanted me to test him with the MSAS system and see if we could discover something to help him with a disease where the skin pulls away from the bones.  He has been in horrible pain all over his body for more than 4 years and was on major pain meds for it. He had also had kidney stones and was hospitalized several times for them. 
The MSAS system results were 38 out of 58 organs and functions in his body were shutting down.  We found some natural detoxes that might help balance them.  I then asked him how bad he wanted to get better and if he was willing to step out of the box and try something new.  He said I'd love to.  I proceeded with the ReNu Wellness System.  I always muscle test on the map of consciousness to see where the individual is before we begin the session.  He was at 175, which is pretty high considering his depression and pain. 
As I taught him how to use the power of his mind and what to say, I noticed his color getting better and he started to relax.  We released a lot of past traumas and pain, most of them he didn't tell me.  The one thing he did tell me is he was born several months early and weighed under 3pounds so you can imagine the trauma and pain of this tiny baby that was all stored in his cell memory. 
He released many things, then we muscle tested and he needed to work on some things with his body, some negative genetics etc. When we were done I asked him how he felt and he said "so light…like I have  hope again."  Then I asked how his pain was.  He sat there for a few seconds and said "it is completely gone," as tears came.  He couldn't remember not having pain it had been so long.  He felt like he wanted to cry.  I told him that it would help him finish releasing everything. 
His sister sent me a text that night that read, "Pennie!! Thank you so so much from my entire family!  That was life changing for all of us!  My brother cried for a couple of hours saying how good he feels and how free and it just made my whole family in tears!  You are amazing!  I love you so much!  Thank you! Thank You!"
That weekend I went to her wedding and her (and his) dad told me thank you so much for what I had done for his son.  I told him that his son had done it all, I simply showed him how.  Then the man ran up to me and said "Pennie guess what?" I passed several kidney stones yesterday and they didn't even hurt.  I feel so good!  Thank you so much for all you did!" 
I am so full of Gratitude for an Unconditionally Loving God that finds ways to give us easy tools that help us be freed from the ills that are affecting us and holding us back in life and helps us become whole again.
My wish for you is that you find easy ways to release and heal all of the ills in your life that are affecting you and holding you back!
Have a Beautiful Day!
Pennie
Categories: Depression, Detoxes, Emotional Release, Health, High Energy Aids, How Natural Healing Saves Lives, Motivational Classes
/